The Last Waltz Tour 2019: A Celebration of The Band's Historic Farewell Concert
About The Last Waltz Tour 2019 
Robbie Robertson, Sebastian Robertson, and Keith Wortman of Blackbird Presents are thrilled to announce the return of the highly acclaimed The Last Waltz Tour. This epic tour captures the excitement of The Band's historic 1976 Thanksgiving concert at the famed Winterland Ballroom in San Francisco hailed as one of the greatest rock concerts of all time.
The Last Waltz 40 Tour
Due to overwhelming demand on the first leg of The Last Waltz 40 Tour: A Celebration of the 40th Anniversary of The Last Waltz, Blackbird Presents is proud to announce additional tour dates beginning on April 1, 2017 in Austin, TX and running across multiple U.S. cities throughout the month of April.

The Last Waltz 40 Tour Website
Bob Margolin Twists Time
In the 1970s I tried to be helpful to Muddy Waters when he worked with musicians other than his band. Muddy brought me and Pinetop Perkins with him when Levon Helm and Paul Butterfield produced his last recording for Chess Records in 1975, The Muddy Waters Woodstock Album, a Grammy winner. The next year, Levon invited Muddy to The Last Waltz concert on Thanksgiving at Winterland in San Francisco. It was an honor and thrill to play with Muddy and The Band and so many of the Rock Stars from that time. The Martin Scorsese film of the concert is Muddy's most widely-seen performance, and of course mine too. I thought it would be once-in-a-lifetime for me.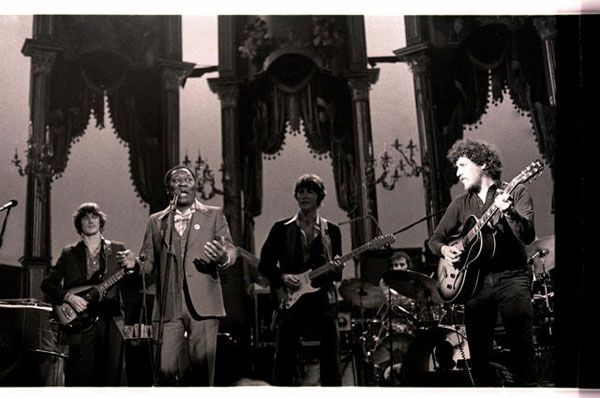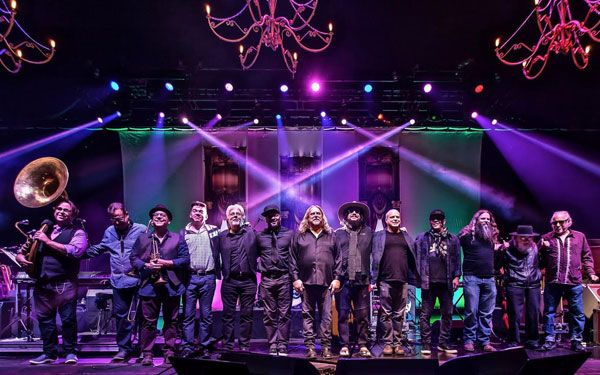 But 40 years later in 2016, I was invited to play in Last Waltz 40 at JazzFest. Backstage, I saw promoter Keith Wortman of Blackbird Presents watch the magic and the audience response and muse, "I need to put this on tour." He did indeed. In January 2017 we toured the Eastern U.S. with Warren Haynes, Don Was, Jamey Johnson, Michael McDonald, John Medeski, Dave Malone, Mark Mullins and the Levee horns, Terence Higgins, Ivan & Cyril Neville…and twice, special guest from The Band, Garth Hudson.


I am now five years older than Muddy Waters was when he played at the original Last Waltz, but who's counting?

Here I am in 2017, with the guitar I played at the original Last Waltz.

Our tour will resume March 28 to April 16.