MUSIC
Track Listing
01. Steady Rollin' On 
02. Running Through High Water (feat. Jimmy Vivino) 
03. It Makes No Difference (feat. Jimmy Vivino) 
04. Outrage and Inrage 
05. Now and Then 
06. Broken Heart 
07. Salt River Stomp 
08. One Hundred Hearts Later 
09. Red Hot Kisses 
10. What If? 
11. Blessings and Blues 
12. I Wanna Go Home 
13. My Little Machine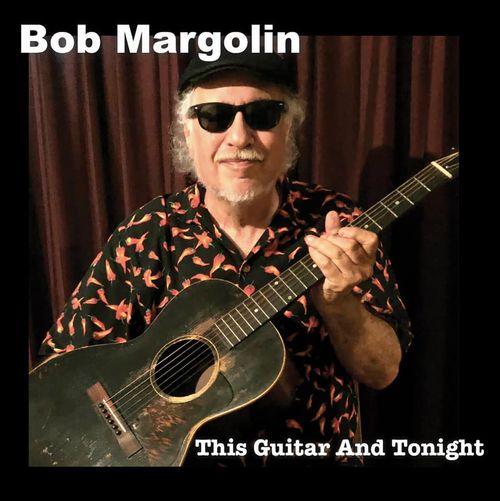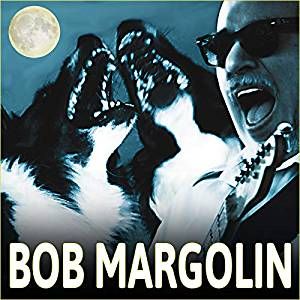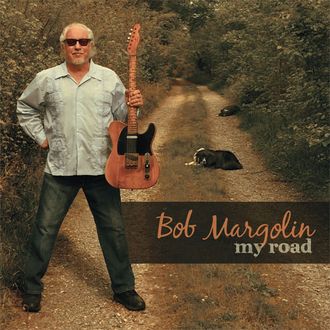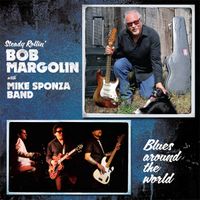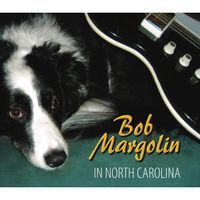 REVIEWS
This Guitar And Tonight (VizzTone)
November/December 2019
by Rod Evans
Back before he even acquired the nickname "Steady Rollin'" Bob Margolin, the Massachusetts-bred guitar slinger had proven his blues bonafides as a member of Muddy Waters' band from 1973 to 1980. While it may have been a shock for many seeing a young, white guitarist on the bandstand alongside the veteran African American players in Muddy's band, Margolin's undeniable skill and deep reservoir of unadulterated blues feel erased any doubt that he belonged. He would carry that lofty reputation and respect with him over the course of a long solo career. 
Surprisingly, This Guitar and Tonight is Margolin's first all-acoustic album. He attacks the nine original tracks with just his trusty 1930s-era Gibson parlor guitar to create a stripped-down, front porch vibe. The album is augmented with guitar by Jimmy Vivino and Bob Corritore's harp on a couple of tunes, but otherwise it's all Margolin on an old-school effort with minimal processing or mastering, or as Steady Rollin' describes it, "no sugar added." 
While the CD is devoid of Margolin's sharp-tinged electric playing, he dazzles on the acoustic and the vocals feature his customary mix of introspection, political/social commentary, humor, and tried-and-true blues ethos. 
Opening with the excellent title track, Margolin takes you on a journey through the acoustic blues countryside bolstered by his balladeer-in-bluesman's-clothing vocal delivery and inventive arrangements. 
Evil Walks in Our World is a no-holds-barred takedown that leaves no ambiguity about Margolin's opinion of the current occupant of the White House. "Fake news / fake politicians / racism / families in cages," Margolin pleads over a deliberate, plodding groove. 
He turns inward on the slow burn Over Time; a conversation between his older and younger selves, before lightening the mood with the up-tempo romp of Dancer's Boogie, where he channels his inner Roy Brown: "Don't worry 'bout nothin' / get on the floor and dance / dance with your partner / don't look at your phone." 
Corritore adds some crisp harp to the slow shuffle of Blues Lover, and Good Driving Song is an excellent mid-tempo instrumental. The talk-sing approach is perfect for the contemplative I Can't Take Those Blues Away, which touches on being thankful for your blessings and the loss of music education in schools. 
Margolin plunges the depth of his decades of playing the blues on the eight-minute closer, Predator, a claws-out rebuke of the current commander in chief. 
Margolin wears his heart and his view of society's ills on his sleeve on This Guitar and Tonight. It may come off as preachy to some, but thanks to his unique ability to deliver the goods, it mostly plays as acoustic blues comfort food.
December 2019
by Marty Gunther
North Carolina-based Bob Margolin has been a vital member of the blues community since Muddy Waters hired him as his second guitarist in the early '70s, but this CD is a first for him in a career that's spanned 50 years and included work with a who's who of music royalty. 
It's the first all-acoustic, solo effort for the native Bostonian, a project that came about effortlessly — inspired by his own 1935 parlor guitar, the memory that Muddy preferred to play acoustic and the suggestion from publicist Amy Brat, one of his partners in the VizzTone Label Group, that it would provide a "fresh adventure" for him. 
For Margolin, now age 70, that's something pretty hard to come by when you consider that he's a multiple Blues Music/W.C. Handy Award winner as a guitarist, a Keeping the Blues Alive honoree as a music journalist and someone who's contributed to several Grammy-winning recordings, including Muddy Waters' Woodstock Album, the master's final effort for Chess Records. 
He's been performing recently in The Band's Last Waltz Tour after appearing alongside Muddy in the original concert, and he's been touring recently in a two-man show with Jimmy Vivino, fingerpicking and trading licks with the longtime Conan O'Brien bandleader and swapping blues stories between the songs. 
Vivino appears here for one cut, as does harmonica wizard Bob Corritore. But, like the concept itself, this is a throwback effort with Bob alone with his six-string and delivering a performance with the feel of a home concert — warm, personal and unadorned with gimmickry — as he runs through a set of nine intimate originals that, as he states in the packaging, deliver "blues, love, blessings, challenges, stories and fun. No sugar added." 
The title cut with Vivino, "This Guitar and Tonight," quickly sets the stage for what's to come. It's a slow-and-steady suggestion not to try to guess the future or reflect on love lost in the past. Just sit back and enjoy the music that's filling your ears. Up next, the minor-key "Evil Walks in Our World" serves up a not-so-subtle view of current world events — fake news, fake politicians and fake friends among them – without pointing fingers and while praying for change. 
The Delta-flavored ballad, "Over Time," recounts a daydream that fuses past, present and future. It includes a conversation Margolin holds with a younger version of himself. The youngster doesn't recognize himself in advanced age, but Bob fills him in on the pain and pleasure that awaits as the years go passing by. 
The dazzling "Dancers Boogie" offers up a finger-picking fiesta as it urges listeners to get on the floor and dance before Corritore joins the action on "Blues Lover," which describes a lady who's partying at The Rhythm Room, the harmonica master's long-running nightclub in Phoenix, Ariz., as it breathes new life into the sounds of an old-school guitar-and-harp duo. 
The sweet instrumental "Good Driving Song" is a practical lesson in technique for anyone who simply thinks he can play guitar, while the straight-forward ballad "I Can't Take Those Blues Away" is a talking blues that describes a conversation with a female police officer who's just experienced the worst possible of days. The tender love ballad "Together" – the description of the closeness enjoyed in a long-term relationship — follows before the most interesting song in the set, the eight-minute, highly political "Predator," brings the album to a close. 
Bob lays down accompanying guitar parts that duel for your attention in separate channels as he describes John F. Kennedy's return home to Boston in 1961 after his inauguration – a pleasant memory in and of itself, but disturbing because Margolin's father was worried – fearful that the President was an easy target for assassination. 
The tune goes on to describe Bob riding with Muddy and the band past the White House during the Nixon administration and then playing there for Jimmy Carter a few years later before bringing things forward to current time and stating that neither he, nor Waters or Carter could have imaged what the current administration is doing today. As Margolin says succinctly: "The news is never good." 
Interesting, entertaining and thought-provoking, too, This Guitar and Tonight is available through most major retailers and is strongly recommended listen.
November 2019
by Bill Mitchell
Bob Margolin never ceases to amaze me with the variety and versatility he has consistently shown throughout his long blues career. But what he's never done before is to release an all-acoustic album --- in other words, just Bob and his trusty 1930s Gibson L-00 parlor guitar. Of course, Bob's mentor Muddy Waters had a hand in all of this, as in the liner notes he reminisces about the time that he asked Muddy which he preferred --- electric or acoustic. Muddy roared out, "Cue-Stick! Electric is an unfriendly sound!" 
Thanks in part to Muddy's sage advice, we now have in our hands This Guitar And Tonight, a wonderful collection of nine songs with just Bob, his Gibson guitar and his deep, bluesy voice. Okay, it's not all Bob. He's got a guest joining him on two of the numbers here. Jimmy Vivino contributes guitar parts that sound very mandolin-ish on the opening title cut. Later in the album harmonica ace Bob Corritore joins in an acoustic version of "Blues Lover," a song the two recorded previously telling the tale of a woman who often shows up by herself at Corritore's Phoenix club, The Rhythm Room, with her getting totally absorbed in the blues on stage every single time. 
Margolin has never been hesitant about voicing his opinions on contemporary issues, and he doesn't sugarcoat his thoughts here. On "Evil Walks  In Our World," he sings about what he considers the bad things in our society today --- "fake politicians," "keeping kids in cages" and more, before reminding us to "care for the sick" and "care for the old." Right on, Bob! His rants are accentuated with killer slide guitar. Nothing matches the eight-minute spoken blues, "Predator," on which he talks about John F. Kennedy's legacy as well as the time Bob performed at the White House with Muddy during the Jimmy Carter era. But his mood changes when he talks about the current occupant of the White House in using the phrase, "... Predator of the United States ..." 
Other highlights on this disc include the up-tempo boogie number, "Dancers Boogie," with shouting vocals that I'm guessing Margolin attributes in part to the late Nappy Brown, a wonderful blues singer who he worked with quite often in the '80s and '90s. Margolin gets his slide back out on a slow country blues, "Over Time." 
"I Can't Take These Blues Away" is another slow number that's got a dark side, with Bob recounting stories about people that he's met along the way who really have the blues because of the jobs they do.   On "Together," a slow country blues, he looks back at himself in singing about a long relationship he's had. 
Bob Margolin continues to stretch his boundaries on every recording, which is just part of what makes him a national treasure. This Guitar And Tonight is another essential album in his very deep discography. It just might now be my favorite Margolin disc.
by Ken Spooner
October 2019
When the opening track hit my headphones, my first thought was WOW! if there were needle scratches, pops and a far thinner sound, it would be like a time travel to somebody' porch in the 1930s. The only thing throwing that thought into the Gowanus Canal, was the fact that the recording of the guitars and voice was flat-out incredible. The guitars, Margolin's 1930s Gibson L-00, and what sounds like a small-bodied 12 string, tuned up or capoed to concert pitch, are captured the way a guitar really sounds when it is in your lap and everything is going great or perhaps not, including your love life. FYI Jimmy Vivino Is the second guitarist on track 1 with the 12 string or whatever he is using, and follows Margolin like a shadow, or as we used to say out on the bay, "Tighter Than A Crab's Ass." 
Then Margolin yanks you right out of the roots of the blues era and smack into the present, slapping you upside the head with the opening lyrics to "Evil Walks In Our World,""Fake News, Fake Politicians, Fake Friends, Fake Trolls"all with a reality of someone who has lived and played the blues with all the greats for over half a century. 
From there it's quite a ride and slide over time and space and blues and boogie on this all acoustic or as Margolin's mentor and band leader Muddy Waters used to call it "Cue Stick" affair. "Dancer's Boogie" does exactly what it was meant to do .You just can't sit down—same with"Blues Lover," that has Bob Corritore joining in on harp. 
The closer "Predator" is a historical timeline narration and Margolin's views on the shitty situation we now find ourselves in. It is as authentic and organic as any blues fan could ever desire. I'd give this winning set a 100, but I wouldn't want a talent like Bob Margolin to slack off.
Links to More Great Reviews
"Margolin, who handles lead vocal and guitar in tandem with Jimmy Vivino on acoustic guitar lays it out like he was Skip James or Robert Johnson, pure and simple."
Bman's Blues Report
"...still making new relevant blues, and anyone who has enjoyed Bob's music in the past will certainly find there is plenty to enjoy here."
Norman Darwen, Blues & Rhythm
"This Guitar and Tonight derives its power from Margolin's appreciation for the blues and that's always something to applaud."
 Steven Ovadia, American Blues Scene