The Bob Margolin Trio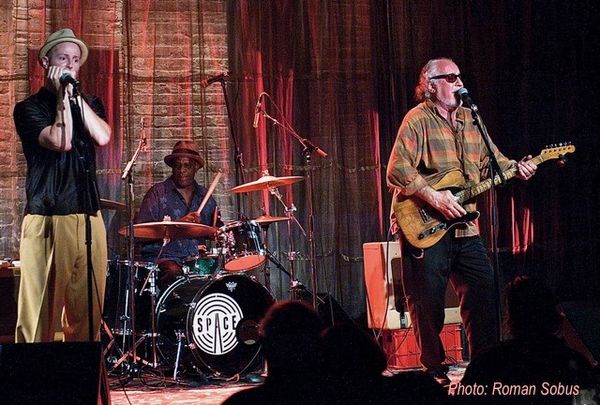 Bob Margolin crafted his award-winning album My Road to showcase fresh songs featuring the distinctive band sound of The Bob Margolin Trio. Every song they play is informed by thousands of shows together worldwide.

Chuck Cotton and Tad Walters support and inspire Bob to play his best guitar. They all sing separately and in harmony. Bob feels this is the best way he presents his own music. Together they're also a fine foundation for adding well-known guests.

Chuck Cotton is on drums with Bob since 1990. Aside from the trio gigs, they've backed such departed legends as Pinetop Perkins, Hubert Sumlin, Nappy Brown, Billy Boy Arnold, and Jimmy Rogers. All of them loved Chuck.

Tad Walters plays harp, low-tuned guitar, bass and is a great songwriter. He has been doing gigs with Bob since he was a teenager in 1996, an old soul and deep Bluesman. He's recorded with Bob, Pinetop Perkins, and Big Bill Morganfield. He lives in Raleigh, North Carolina and plays his own shows and collaborates with other fine players there.

Please check out My Road and the videos of The Bob Margolin Trio playing together live. They always rock the house with Deep Blues…plus Rock n'Roll, R&B, Rockabilly, Americana and a friendly, entertaining stage presence.