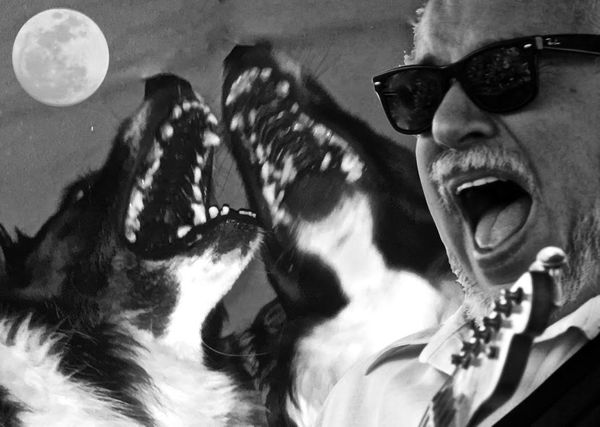 A musician at the Niagara Falls Blues Festival asked me how the year was going. Put that way, I realized 2017 was actually my best year ever. Along with concerts and festivals I did a wide array of a Last Waltz 40 year celebration tour, workshops, story & music & jam "Evening With" shows, went to Europe a few times, played with my band, and guested with other bands. I played with old and new friends, young prodigies and even played with some of my musical heroes. 
Now I'm home working harder than I do on the road: recording guitar parts for other artist's songs, finishing an instructional book on slide guitar and creating a new album from scratch with the songs in my heart, an old mic, an older guitar and amp, and classic and modern recording equipment. 
I enjoyed my Blues lover friends and meeting nice folks at every gig. THANK YOU for sharing our love of music in 2017. I want to do more of the same in 2018. In the next few days I'll be posting some happy memories and I hope you'll enjoy them too.