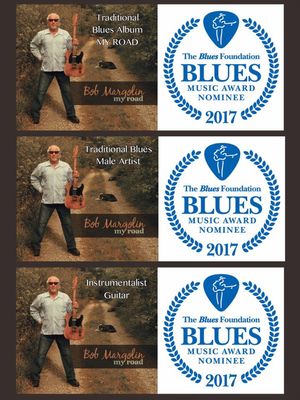 I hope you'll join The Blues Foundation — they really do uplift and reflect the soulful Blues Music we love.

My 2017 Blues Music Award nominations are: 

• Traditional Blues Album - My Road 

• Traditional Blues Male Artist 

• Instrumentalist - Guitar 

If you are a Blues Foundation member, I humbly ask you to consider voting for me. 

I try to write and perform my best recording, live shows with sincere passion and feature my band. I'm honored to be nominated among so many fine musicians to consider.