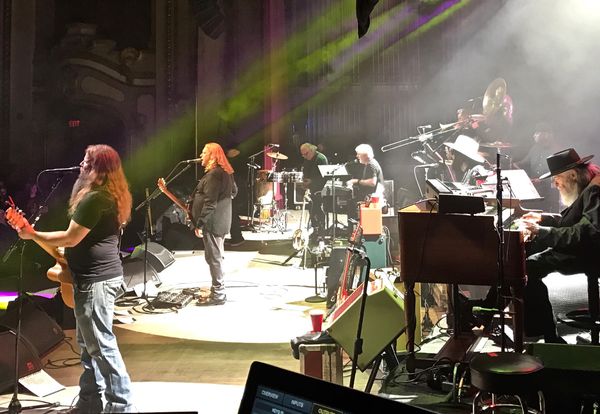 I enjoyed experiencing the IBC by Facebook. I'm glad so many of you had a good time with the Blues we love. Thanks to those who performed and came out for the VizzTone Label Group Showcase at the Rum Boogie. 

I was finishing up the first leg of the Last Waltz 40 tour. I deeply enjoyed working with Warren Haynes, Don Was, Terence Higgins, John Medeski, Mark Mullins and the Levee Horns, Michael McDonald, Ivan & Cyril Neville, Joan Osborne, Dave Malone, and Jamey Johnson. And our audiences were so inspiring. I was able to bring in my harp player friends to play on my songs 3 times — Richard "Rosy" Rosenblatt in Boston, Steve Guyger in Philly, and Chris O'Leary in Albany. Each one tore it up.

Last Thursday and Saturday, we had a very special guest at the end of the night: Garth Hudson from The Band. His musical genius and creativity have only grown. It's a Time Travel Blessing for me to be around him 41 years after we were on The Muddy Waters Woodstock album together and 40 years after The Last Waltz. Here is Garth performing with Last Waltz 40 last Thursday, and late Saturday night when Garth & Maud Hudson & I went out for Chinese food (holding up chopsticks) after theshow. He talked to me about music and instruments and road stories for hours. Because the Last Waltz 40 band had been playing the music Garth and the original Band created, it was a deep thrill to have the man himself among us onstage and after in 2017.