"Bob Margolin continues to stretch his boundaries on every recording, which is just part of what makes him a national treasure." 
-Bill Mitchell, BluesBytes
BOB MARGOLIN, Self-Artisted Booking Agent:
Since 2020, I book myself directly. No past or new booking agency. I book and play events, festivals, and house parties. I can work solo (acoustic, electric or both), in duos, with a band I put together, as a guest with another band or one provided by a promoter. I have 43 years experience leading bands in the moment and making a show out of it. 
I love to play for you so much and the business part is now easy. For previous and new promoters, or musicians who have shows we can do together, just CONTACT ME direct. We'll put together smart plans that work easy and profitably all around, professional, friendly, and honest. I hope all your Blues are musical.
Thanks for the good times we already had together. Steady Rollin' on.
THANKS - BEHIND THE SONGS WITH STORIES AND PHOTOS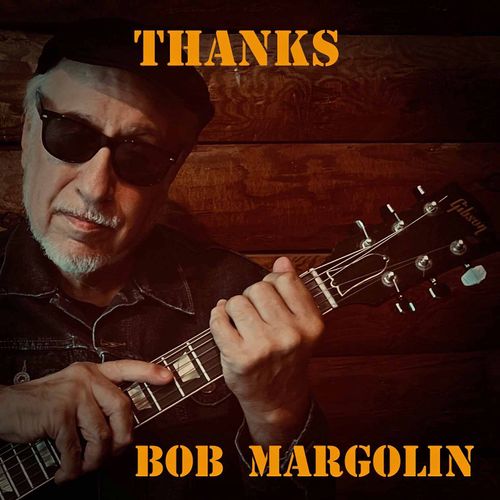 More in my rearview mirror than in front of my windshield 
But I've still got a long way to go 
Old souls inside, man what a ride! 
Steady Rollin' on  
I sang that in 2022. In 2023, I celebrate 50 years since Muddy Waters took me in his band for seven years and all that came from that Crossroads. With this album I thank Muddy, a certain special guitar, and the wonderful musicians who blessed me with their music and friendship.  
Inspired by response to my Facebook posts, stories and photos about "the old days," and because I can with today's technology, I want to give you everything I have about where this album comes from. More than will fit in CD packaging, here's what I'd tell you if we were hanging out and I could tell you stories and show you photos on my phone while we listen to the album together. This way, YOU can choose if, when and how deep you want to go. You don't have to start at the beginning and read to the end, you can skip around to what interests you. Scroll through, I title the topics in bold print. You can, of course, just play the music.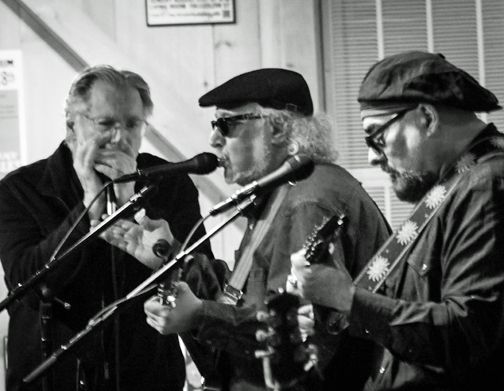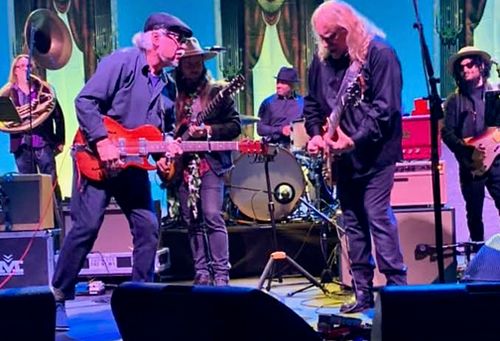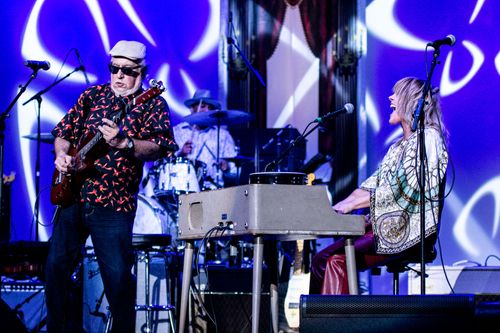 TrueFire Presents Bob Margolin's RAW CHICAGO BLUES
RAW CHICAGO BLUES: A Masterclass of Early Chicago Blues Techniques and Styling
For course details and ordering - TRUEFIRE LESSONS
"I took the "Advanced Class" of learning Chicago Blues Guitar. I was in Muddy Waters' band from 1973-1980. He didn't want to teach it like a lesson but he wanted me to learn. Indeed, as in the Middle Ages, he was the Master and I was the Apprentice. He put me on his right side on the bandstand so I could watch his hands as well as hear what he played a few feet from his amplifier and play along. I used what I learned to support his music on shows and recordings. And reflecting Muddy's generous spirit, I pass on what I learned about guitar and how to run a band to younger musicians. I'm the Musical Director of the Pinetop Perkins Foundation, one of the most rewarding experiences of my life. I've taught workshops at Jorma Kaukonen's Fur Peace, and done 3 book/videos for the Hal Leonard Corp., including the new "Chicago Blues Slide Guitar." 
Modern technology has blessed me with a new, powerful, effective opportunity to pass on Muddy's gift and what I've learned on bandstands in the 48 years since. The TrueFire platform is online video lessons, with me playing and explaining, views of me and each hand on the guitar and written music and tablature in real time for those who use those learning tools. My first TrueFire course, released in August, is "Raw Chicago Blues." Working with TrueFire has been a First-Class Upgrade for me. They present my lessons in a smart, friendly, easy-to-use platform that puts me and my stories and music right there with you on whatever device you use. If you are a musician, especially a guitar player, who wants to learn everything I can give you, here's a great way to do it. I'm grateful to Muddy and everyone who taught and inspires me, to TrueFire, and to YOU for your interest in adding Raw Chicago Blues to your own music and creativity."  — Bob Margolin
Bob Margolin - Featured Interview - Blues Blast
2020 Blues Blast Awards - Congratulations to "Steady Rollin'" Bob Margolin
Video Premiere: Bob Margolin "Over Time"
2020 Blues Music Award Winner for THIS GUITAR AND TONIGHT
The Thrill Is Gone - A Tribute To B.B. King
The Last Waltz Tour 2019: A Celebration of The Band's Historic Farewell Concert
Watch Bob Margolin's New Music Video for "Mercy"
World Premiere Track From Bob Margolin "Head Held High"
Rock and Blues Muse Featured Song
Bob Margolin Interview – Muddy Waters, Johnny Winter – Everyone Loves Guitar #247